Yesterday I finally finished the main story line of Pokémon Omega Ruby. I spent at least 3 days to get everything done to beat the Elite Four and the Champion. Well I'm going to talk about it later this week to be honest. Because today I would like to share the way how to get the Unova starters' final evolution in Pokémon Omega Ruby and Pokémon Alpha Sapphire.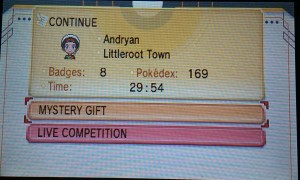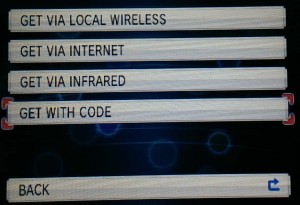 All you need is just a working internet connection for your 3DS because these Pokémon can only be obtained via the internet. After that, just simply go to the main menu of your Pokémon game. Under your save file, you will see Mystery Gift. Then go to Receive Gift. The system will ask you to open the communication channel. Just select Yes. Then click Get With Code. The system will warn you that when your system goes down during the process, you will NEVER be able to enter the same code again. So make sure your internet is stable and your 3DS has enough battery. Then select Yes again.  Then system will try to make a connection to the internet.
[bgsection pex_attr_title="" pex_attr_subtitle="" pex_attr_undefined="undefined" pex_attr_style="section-dark-bg" pex_attr_bgcolor="3ca4cf" pex_attr_image="" pex_attr_imageopacity="0.5″ pex_attr_bgimagestyle="static" pex_attr_titlecolor="ffffff" pex_attr_textcolor="ffffff"]
Mystery Gift – Receive Gift – Get With Code
[/bgsection]
Enter one of these codes
POKEMON497 for Serperior

POKEMON500 for Emboar

POKEMON503 for Samurott
After you receive the gift. Repeat every step that I've mentioned above till you get all of them. Next step you just need to go to the Pokemon Center near you and make sure you have three free space in your party. You have the chance to get these three Pokémon with their amazing hidden ability (Contrary for Serperior, Reckless for Emboar, and Shell Armor for Samurott) until November 30th. So grab it now before you forget and pass this event.
Any problem or question? Just comment below. See you in the next post, y'll!