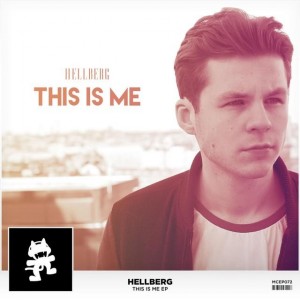 It's April 15th, y'll! Hellberg just released his first EP titled 'This is Me' to the world. The EP has 5 tracks including the killer single The Girl featuring Cozi Zuehlsdorff.
1. A Hearbeat Away
2. The Girl (feat. Cozi Zuehlsdorff)
3. Back2You
4. Wasted Summer (feat. Jessarae)
5. Love You Now
You can stream this flawfree EP now on Spotify. I have embedded the album below this post. You can also buy his EP on iTunes
My personal review: This is such an amazing EP to be honest. I've been listening to Hellberg since he released Ashes (Burn Your Love) which is still my personal favorite from him. I can't wait til more people listen to his masterpiece. And it seems like I already noticed that he finally got his sound, if you know what I mean.
Congrats Hellberg, looking forward for your next music! Wish you tons of success.