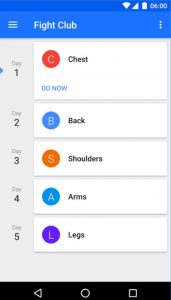 I have used Progression since I started lifting weights back in 2016. I
like the minimalist design which follows Google Material Design but somehow and sometimes navigating the application while working out causes a bit stress.
So today I would like to begin experimenting by redesigning the application itself. And due to the fact I have not had many experiences designing for iOS, I would like to use this opportunity to try redesigning the structure of the app by designing the iOS version.
This project will be divided into several parts. In this part we will take a look at the home screen of Progression. Continue reading Designing Progression Fitness Tracker for iOS – Home Screen →